Take a look at some of the exciting enrichment activities we have been taking part in this year so far.
SMSC
SMSC stands for Spiritual, Moral, Social and Cultural education which is a real strength of our school.
Find out about the assemblies we will be delivering in school:
Personal, Social and Health Education (PSHE)
Our PSHE scheme (taken from Islington Primary scheme of work) has been implemented since 2019 through years one to six. We feel the introduction of the new PSHE curriculum has been very positive. The scheme provides a clear and progressive PSHE curriculum. Our RSE policy is available on our policies page. The PSHE curriculum has been divided into 7 different strands:
In Spring terms, Year 2, Year 4 and Year 6 will cover their units on Relationship and Sex Education (RSE). RSE aims to support children's emotional development by educating them about relationships and emotions. Lessons will be tailored to the age and maturity of the children.
The lessons and units are progressive and will build upon their learning in Science and PE. In Year 2, the children will talk about the changes to humans and animals through their lives. They will label anatomical parts of the body, including male and female genitalia and the distinguishing differences between boys and girls. In Year 4, the children will learn about growing and changing. They will identify changes through human life-cycles and understand that change is ongoing and individual. They will discuss personal hygiene and learn about the physical changes associated with puberty. They will also learn about wet dreams and menstruation. In Year 6, the children will learn about healthy relationships and how a baby is made.
Please see the attached RSE teaching plans for the coverage of this subject:
The school is well aware that the primary role in children's sex and relationships education lies with parents and carers. We wish to build a positive and supporting relationship with the parents and carers of the children in our school through mutual understanding, trust and co-operation.
Parents/carers have the choice to withdraw their children from Sex Education lessons if considered necessary. However, please be aware that we will sometimes discuss issues around relationships as and when appropriate. We would hope that through open and honest communication, in which parents and carers are fully aware of the whole programme and its benefits, no child is withdrawn. However, if parents request for withdrawal this should be put in writing and discussed with the class teacher or Headteacher.
RSE Primary Schools Guide for Parents
RSE-PSHE – Update & Changes for 2020
Please come and talk to your child's class teacher or the PSHE subject leader (Miss Beestin) if you have any further questions regarding the content and teaching of RSE.
Latest news!
Children in Need!
This week we raised money for Children in Need. As always we supported this event by holding a non-uniform day where our children came to school in non-uniform and/or Pudsey Bear related clothing if they wish.  Thank you to all who donated. You raised a fantastic amount – £658.48. This is made up of £393.48 raised by school for
our non-uniform day and £265.00 raised by Melody Reed and her Music Box – Inspiring
Voices group who performed at the Potting Shed in Guiseley on Sunday afternoon to raise
money.
Anti-Bullying Week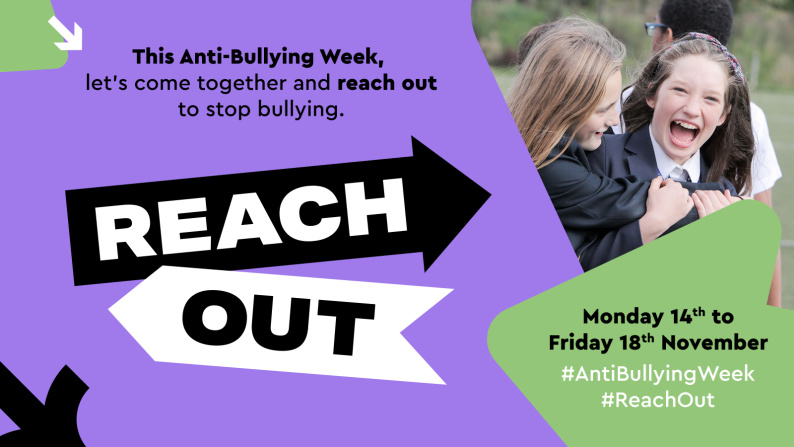 This week we kicked off Anti-Bullying Week by wearing Odd Socks Day. We all celebrated what makes us all unique. As parents and carers we all want our children to be happy and safe, and it is natural to worry about bullying. If you are worried or want further advice or  support you can contact Kidscape Parents Advice Line –
http://www.kidscape.org.uk/
Reembrace Day.
Some of  our Year 6 children went down to the Cenotaph, down in Guiseley to  observe a 2 minute silence for Armistice Day. The children laid a wreath they had made in school.
Christmas Performances – 'We wowed the World'
Christmas is defiantly on it's way.  Our year 3 and 4 children performed their wonderful show called 'Primary Schools Christmas Musical.' Our Year 5 and 6 children held their Christmas Carol Concert at St. Oswald's Church where they warmly invited everyone to join in with the lovely festive service.  Children in KS1 did a fantastic performance singing and dancing and to round off our off the concerts EYFS performed 'Barmy Bethlehem.'
Christmas Lunch – 'All the Trimmings.'
We would like to thank our kitchen staff who made a wonderful lunch. The children enjoyed a traditional Christmas lunch listening to carols and Christmas songs.